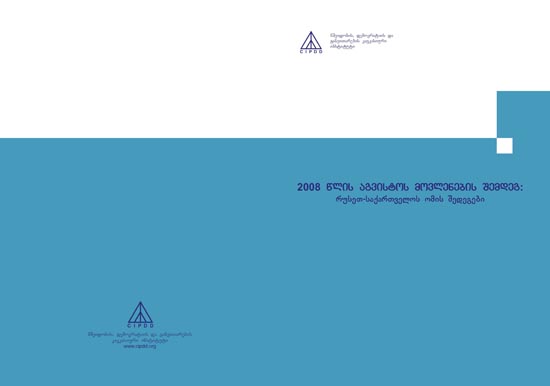 Date: March 2011
Title: After August 2008. Consequenses of the Russian-Georgian War
Partners: GYLA and Saferworld
Donor: UK conflict pool
Languages: Georgian, English, Russian
Pages: 32 (Georgian), 32 (English), 32 (Russian)
The war in August 2008 affected the lives of many people - they lost loved ones, homes, jobs and sources of income. In other cases, the influence may be indirect but still painful. Two years after the war, the issues that lay at the heart of the conflict are still unresolved and the sense of uncertainty about the future adds to the damage inflicted by the war.
Over the past year, Saferworld, CIPDD and GYLA have worked with people in different regions of Georgia to share their experiences of the conflict, to understand the reasons behind it and to identify ways of ensuring future peace, security and stability. It became clear that people do not know enough about the policies, plans and responsibilities of different actors on whom their lives and livelihoods depend. This can be source of resentment, disappointment and sometimes even conflict. To answer some of the questions CIPDD, GYLA and Saferworld have produced a short booklet.
Introduction
How do the main actors understand the conflict?
What is done to regulate the conflict at the international level?
What is the Georgain Government doing about the conflict?
What are the Russian Government and de facto authorities doing?
What is the international community doing?
Back..